Pink Hats for Christmas
Joanna requested a pink cat hat.  I was happy to oblige: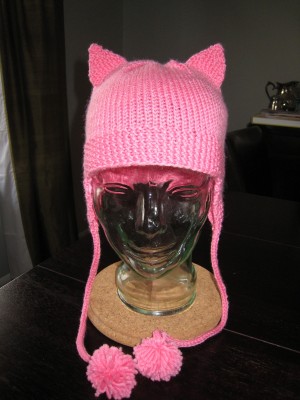 Alli did not request a hat, but I knit a pink one for her too:
The day before Ginny's due date, Matt and I went all over Baltimore to find beads, and then that evening, I started this hat.  I think I finished it within 24 hours.  Nervous knitting, perhaps?